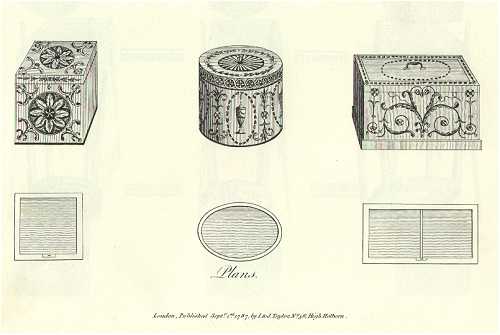 Comparing the chests in the two design books we notice similar use of straight, concave and convex shapes, but in the Hepplewhite boxes the rococo ormolu mounts are replaced with neo classical style inlays. The look is more restrained.
The decoration on the three Hepplewhite caddies is also in the neo classical Adam style and mirrors many of the motifs, which were currently in use. Paterae, stylised flowers, festoons of flora, urns.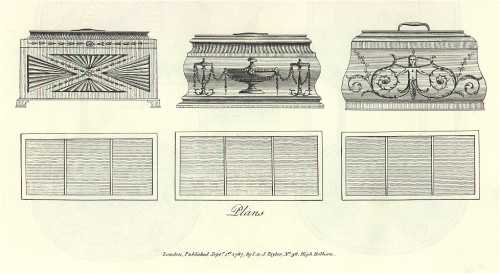 © 1999 Antigone Clarke and Joseph O'Kelly
The caddies are the three prevailing shapes of the late 18th century. Square, oval and oblong. They are flat on the top and they have no feet or other support. Two have small drop handles on the top.