Antique Face Screens Gallery Embossed Paper
Several art-craft processes had to come together to manufacture embossed paper face screens.
In England the production of embossed paper is closely allied with the firm of Henry Dobbs who initially traded from 8 New Bridge Street, Blackfriers, London. They relocated to No 13 Soho Square and Carrey Street: "Ornamental stationers to the King".
In 1796 John Gregory Hancock was granted British patent 2102 for "ornamenting paper by embossing or enchasing". He was granted a second patent No. 2783 in 1804: "for forcing or working the bolts of presses or engines used for cutting, pressing, and squeezing metals horn, tortoiseshell, leather paper, and other substances". It is a very open patent which anticipates manufacture in any malleable or plastic material! Hancock is primarily known as a maker of dies for coin making. Dobbs employed some of the foremost medallists to engrave his dies. Dobbs traded as "Dobbs & Co., ornamental stationers and pencil manufacturers."
See: British Museum Henry Dobbs (Biographical details)
See: Encyclopedia of Ephemera A Guide to the Fragmentary Documents of Everyday Life for the Collector, Curator and Historian by Maurice Rickards (Author), Michael Twyman (Editor)
| | |
| --- | --- |
| | Dobbs imprinted his name within the design. |

Screens made with ornamental paper
101fs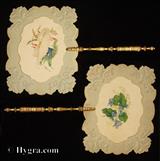 102fs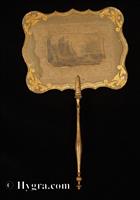 109fs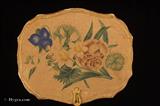 119fs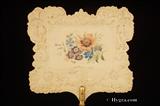 120fs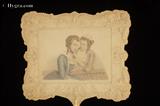 121fs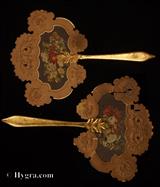 123fs


133fs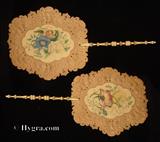 137fs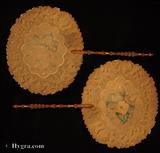 161fs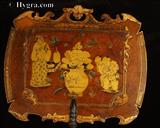 164fs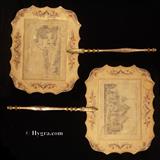 165fs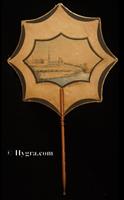 All text and images and linked images are © 1999-2015 Antigone Clarke and Joseph O'Kelly. If you require any further information on permitted use, or a licence to republish any material, email us at copyright@hygra.com