Back to main page and description.
| next picture| previous picture | slide show | thumbnail index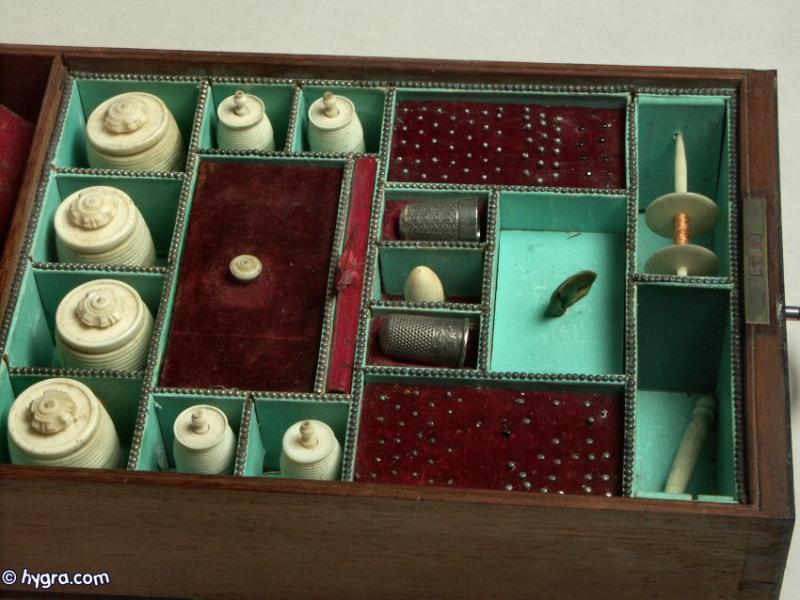 The fully fitted sewing drawer is covered in its original paper the tops of the divisions are inlaid with molded beaded pewter line.
The tray still retains two sets of turned thread barrels and an original tape-measure.
News | Buying | email | Online History of boxes | The Schiffer Book |
Request current list of available writing boxes.
All text and images and linked images are © 1999-2006 Antigone Clarke and Joseph O'Kelly. If you require any further information on permitted use, or a licence to republish any material, email us at copyright@hygra.com