Back to main page and description.
| next picture| slide show | thumbnail index |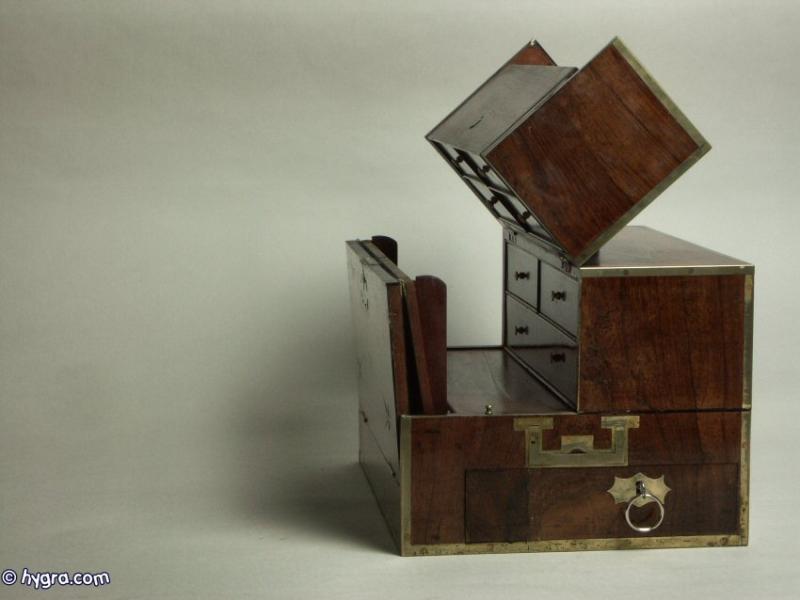 Description:
A rare Regency rosewood metamorphic writing/sewing box with brass edging and inlay, opening up to form a chest of drawers above a writing slope complete with inkwells and sewing tools.

Origin: United Kingdom
Circa: 1810
Materials: Rosewood Mahogany brass.

Size: 36cm by 27.2cm by 22.5cm: 14.2 inches by 10.7 inches by 8.9 inches.
It opens to 34.5 cm high (13.6 inches)
News | Buying | email | Online History of boxes | The Schiffer Book |
Request current list of available writing boxes.
All text and images and linked images are © 1999-2006 Antigone Clarke and Joseph O'Kelly. If you require any further information on permitted use, or a licence to republish any material, email us at copyright@hygra.com